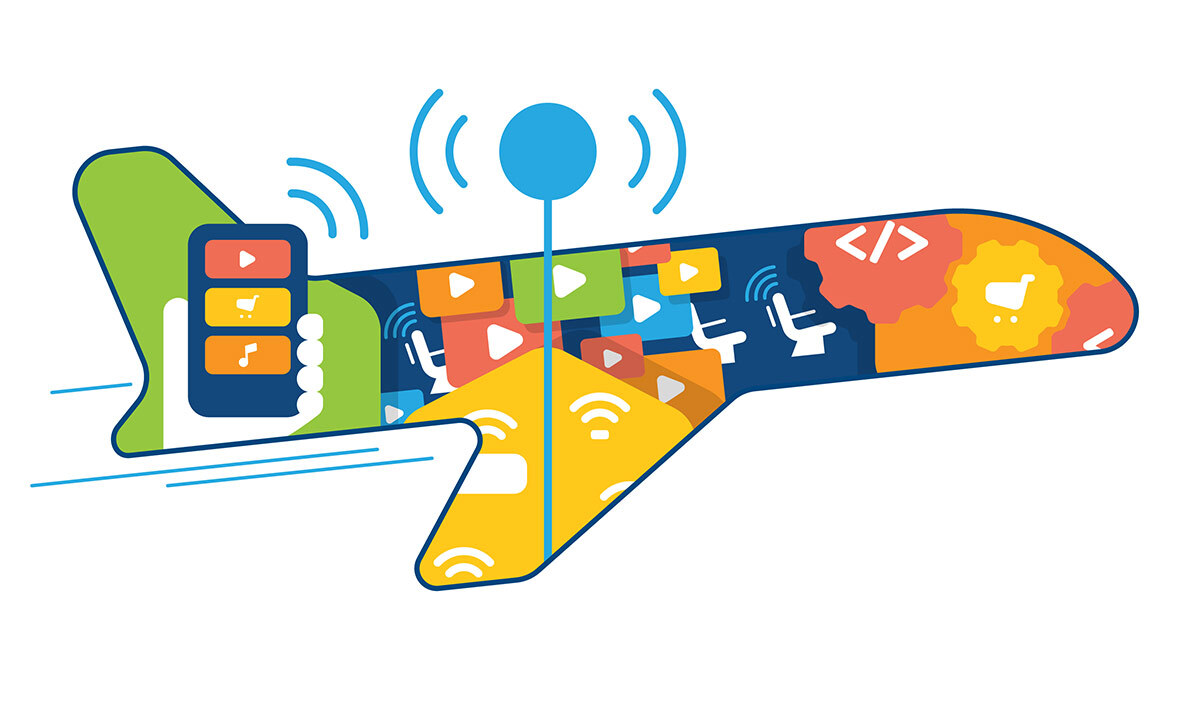 Article
The Future of Aviation
From Entertainment to IoT and Personalized Services
A modern passenger expects choice in everything, from on-board catering options to the in-flight entertainment content. Influenced by ground services, such as video streaming and e-commerce, passengers also expect the multi-screen integrated experience. But this has been hard to achieve in aerospace, owing to the strict regulations and long certification cycles. The rules demand that even non-safety critical components go through the rigorous certification process. Often, this, in turn, stifles innovation and the agility required to keep up with passenger expectations and needs of the time.
While other industries like IT, media, and the electric automotive industry are rapidly adopting digital best practices to become agile, shaping these tools for the aviation industry has been the real challenge.
"Axinom On-Board Cloud opens up the tightly
regulated digital services in the aerospace for
innovative applications and on-board services."
Smart Cabin Services and On-Board IoT
Smart cabins also mean integrated overhead bins, catering trolleys, or even destination services that help generate ancillary revenues, all utilizing the same IFE and crew screens and apps. Such integrations allow passengers to easily pre-book on-board services like meals and let them do itinerary planning from the comfort of the seat and their personal devices via the wireless or wireless seatback IFE.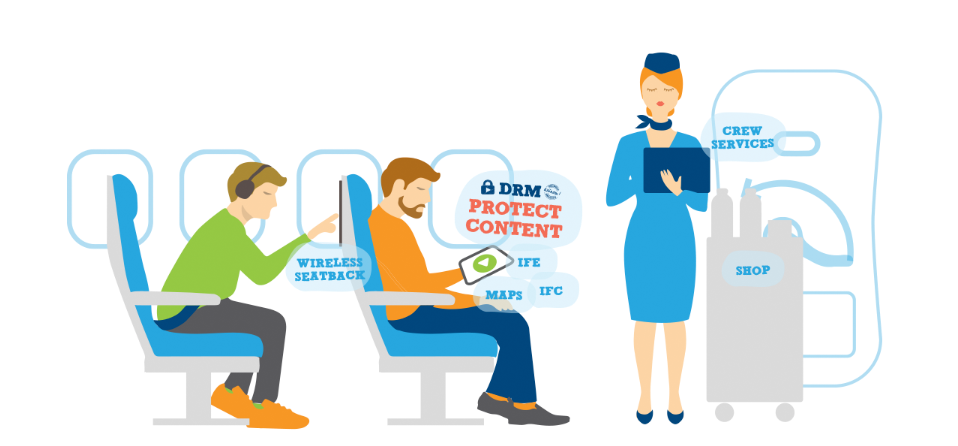 Smart cabins empower flight attendants to have a higher level of knowledge and control over what's happening on-board an aircraft, while airlines can reap greater operational efficiency through predictive maintenance, waste avoidance, and better crew management.
A Truly Wireless Seatback IFE
Not too long ago, the drive towards operational efficiency pointed at the bulkiness and inefficiencies of traditional seatback IFE. With the growing concern for hygiene and safety, such seatback systems are also an added touchpoint that needs sanitation after every flight.
Pairing the on-board Wi-Fi with modern digital technologies, the industry can simplify the IFEC system, bring a multi-screen experience, and eliminate the need for kilometers of wires. In fact, by removing the unnecessary seatback wiring and using Axinom wireless seatback IFE solution, one leading US carrier has already realized substantial weight and operational cost savings.
Stefanie Schuster, the chief commercial officer at Axinom, adds, "Our solution for wireless IFEC not only frees the seatback entertainment experience from wires, but also brings the unified experience of entertainment and ancillary services over to personal devices. Not just that, it gives operators the flexibility to choose the software and hardware components that fit their needs. We specialize in software and are happy to see how the industry is taking up those new opportunities while defining their next-generation systems."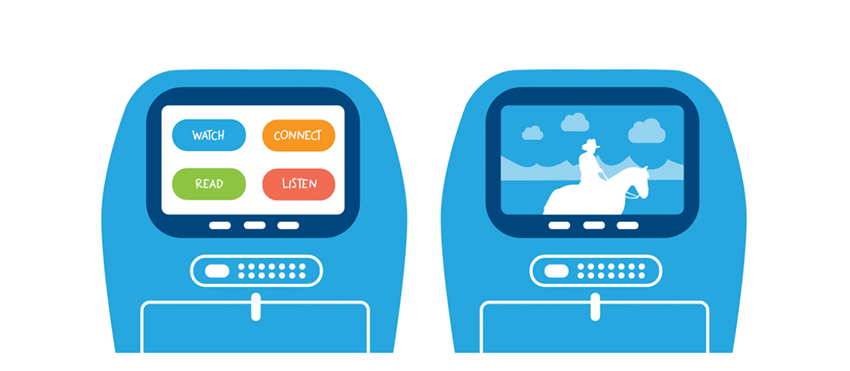 Axinom solutions provide added redundancy and fail-safe by leveraging the power of the cloud on-board. Airlines can now enjoy features, such as prepositioning of content to on-board storage of the entertainment devices or wireless and internet-free offloading of IoT data to on-board servers. Hence, ensuring constant entertainment and services to passengers and crew in case of disconnection or outage.
Axinom's decade of experience in aviation and an even longer experience in the software industry has allowed it to develop solutions that solve the current aviation challenges. Axinom Mosaic is a platform that includes all the on-ground and on-board components that are required to centrally manage, deliver, and deploy content and digital services.
By converting non-safety critical digital services like entertainment, e-commerce, IoT, and moving maps to modular software containers as UMS (user-modifiable software), Axinom Mosaic allows quick and hassle-free deployment. The tightly regulated digital space in aerospace can now enjoy avenues for innovation and agility.
Build an unforgettable passenger experience with reduced physical touchpoints and increased personalization. Explore smart aviation solutions for smarter cabins and crew services, wireless IFE (In-flight Entertainment) and seatback, seamless connectivity, and IoT with Axinom Mosaic.
Axinom can power your wireless seatback IFEC,
smart seats, and much more. Ask us how!