Reduced complexities
Rapid, containerized deployment of services with standardized architecture reduces complexities and the need for certification, resulting in faster time-to-market.
Granular control
Central management system with full control over service orchestration, deployment, resources, and interaction with system components.
Innovative use-cases
Build unique passenger and crew experiences, generate ancillary revenues through seamless integration of on-board systems and third-party services.
Service Portfolio for Digital Cabins
Delivery Set Service
Data, software package management, and configuration.
Fleet
Target content sets, data, and service packages to a vessel or fleet of vessels.
Sync
Securely synchronize content and service data between on-ground and on-board servers with standardized protocols and channels.
On-Board Cloud
Manage, deploy, and integrate software services and content on-board a transport vessel.
How it Works
Chat with an expert to see how it works.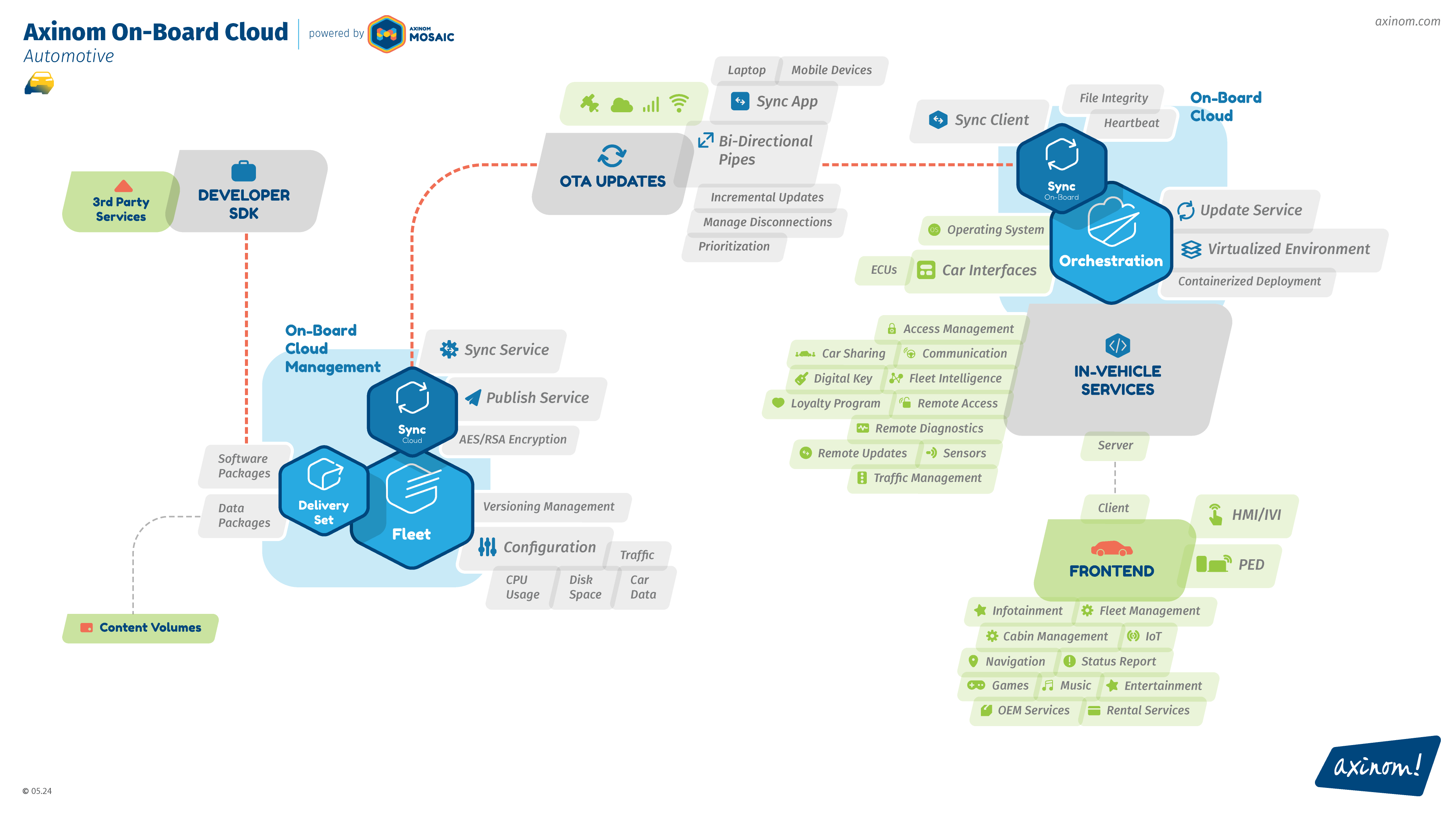 Chat with an expert to see how it works.
Related Solutions
Become a partner
Axinom Partner Program invites companies and developers in media, streaming, and OTT to create unparalleled digital supply chains using the Mosaic platform.
Want to learn more about Axinom Mosaic?