Easy to use interface
A unified and easy-to-use management interface within which modular services can be controlled as well as collaborate seamlessly.
Automated and customizable workflows
Highly automated and customizable workflows for the unique needs and extensibility requirements of OTT, video streaming, and broadcasting platforms.
Grows with content and business
Expand the scope of your content management workflows through custom development, additional modules, and easy integration of third-party services using an API first approach.
Service Portfolio for Content/ Asset Management
Media
Manage video assets and metadata for TV shows, movies, linear streams, etc.
Image
Ingest, query, preview, manage and transform images for editing and frontends.
Translation
Manage languages and create translations for your digital media assets.
Monetization
Create business models like AVOD, SVOD, TVOD, manage regions, pricing, and currencies.
How it Works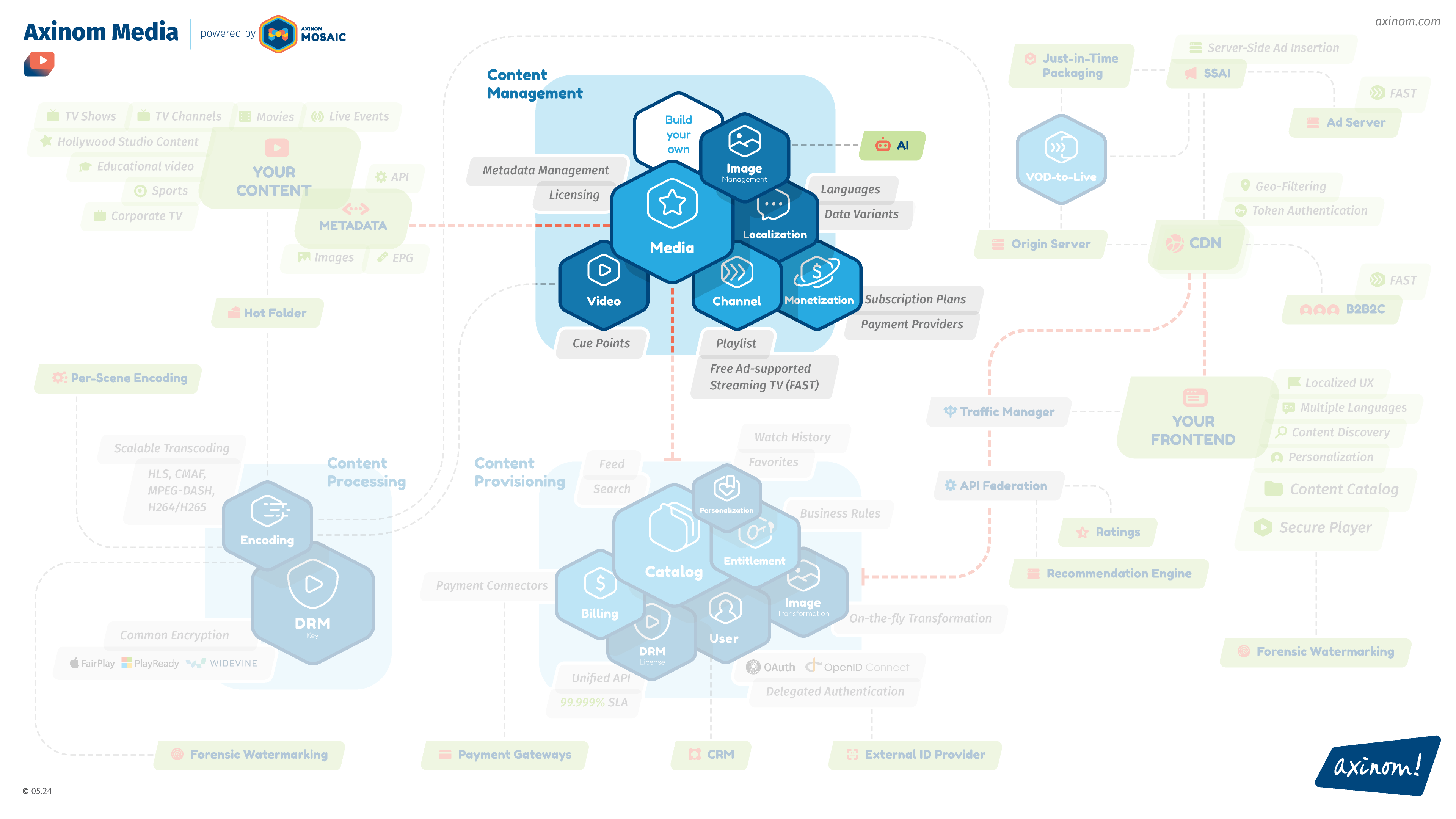 Chat with an expert to see how it works.
Related Solutions
Become a partner
Axinom Partner Program invites companies and developers in media, streaming, and OTT to create unparalleled digital supply chains using the Mosaic platform.
Want to learn more about Axinom Mosaic?