Easy implementation and widest reach
A single easy-to-use Unified API for securing your live and VOD streams across the widest range of platforms and devices.
Meet strictest requirements
Hollywood studio approved protection with hardware-level DRM support for securing 4K and higher quality content.
Multi-key encryption
We support multi-key encryption of different renditions of the same content, making content protection more granular, flexible, and efficient.
Worldwide license delivery network
We run a network of worldwide DRM license servers to enable low-latency license generation for your audience to enjoy desired content sooner.
Never let your audience down
Designed to meet high volume traffic needs of live events through auto-scaling and guaranteed capacity with a 99.99% SLA.
Future-proof
Our multi-tenant cloud solution is continuously updated with the latest content protection technologies and security features.
Service Portfolio for Content Protection
DRM
Protect your digital video assets with a multi-DRM solution that can be implemented on the cloud or on-premise.
Encoding
Ingest, encode/transcode videos utilizing technologies such as CMAF (DRM supported).
Entitlement
Manage content entitlement and rights of subscribers.
How it Works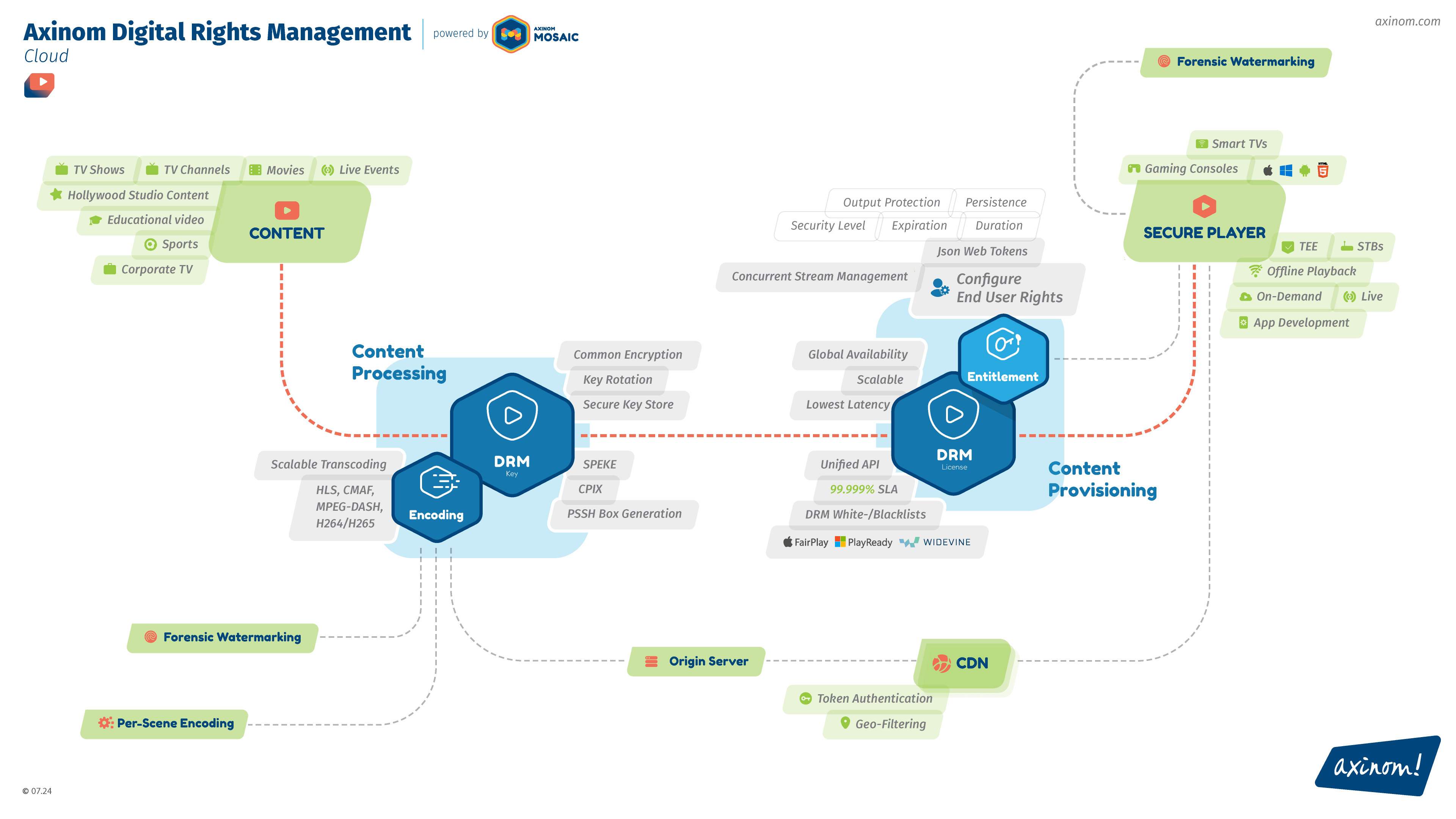 Chat with an expert to see how it works.
Related Solutions
Become a partner
Axinom Partner Program invites companies and developers in media, streaming, and OTT to create unparalleled digital supply chains using the Mosaic platform.
Want to learn more about Axinom Content Protection?