Editor Friendly
Empower your editors with a simple unified UX to create channels/playlists, assign programs, insert cue points, and transform your video libraries into ad-supported linear streams.
Broadcast quality channels
Create and schedule FAST channels to match broadcast experiences. Set up pop-up channels to hype up major events and content or just test the waters.
Limitless scalability
Spin up unlimited channels from live, linear, or on-demand content with maximum device and platform reach through cloud-native technology.
Customize and control
Offers you a high degree of customizability and control to define your unique channel experiences, whether it be ad-supported or other modes of channel monetization.
Monetize with ads
Monetize your channels with server-side ad insertion, open to both own or third-party ad exchanges for dynamic ad insertion.
Comprehensive content protection
End-to-end content protection, including encoding, encryption, watermarking, multi-DRM protection, and identification.
SERVICE PORTFOLIO FOR FAST CHANNELS
Channel Management
FAST channels and metadata creation and management.
Cue Point
Ingest, insert, and manage cue points, e.g., for ads.
VOD-to-Live Service
VOD asset to linear stream stitching and conversion.
How it Works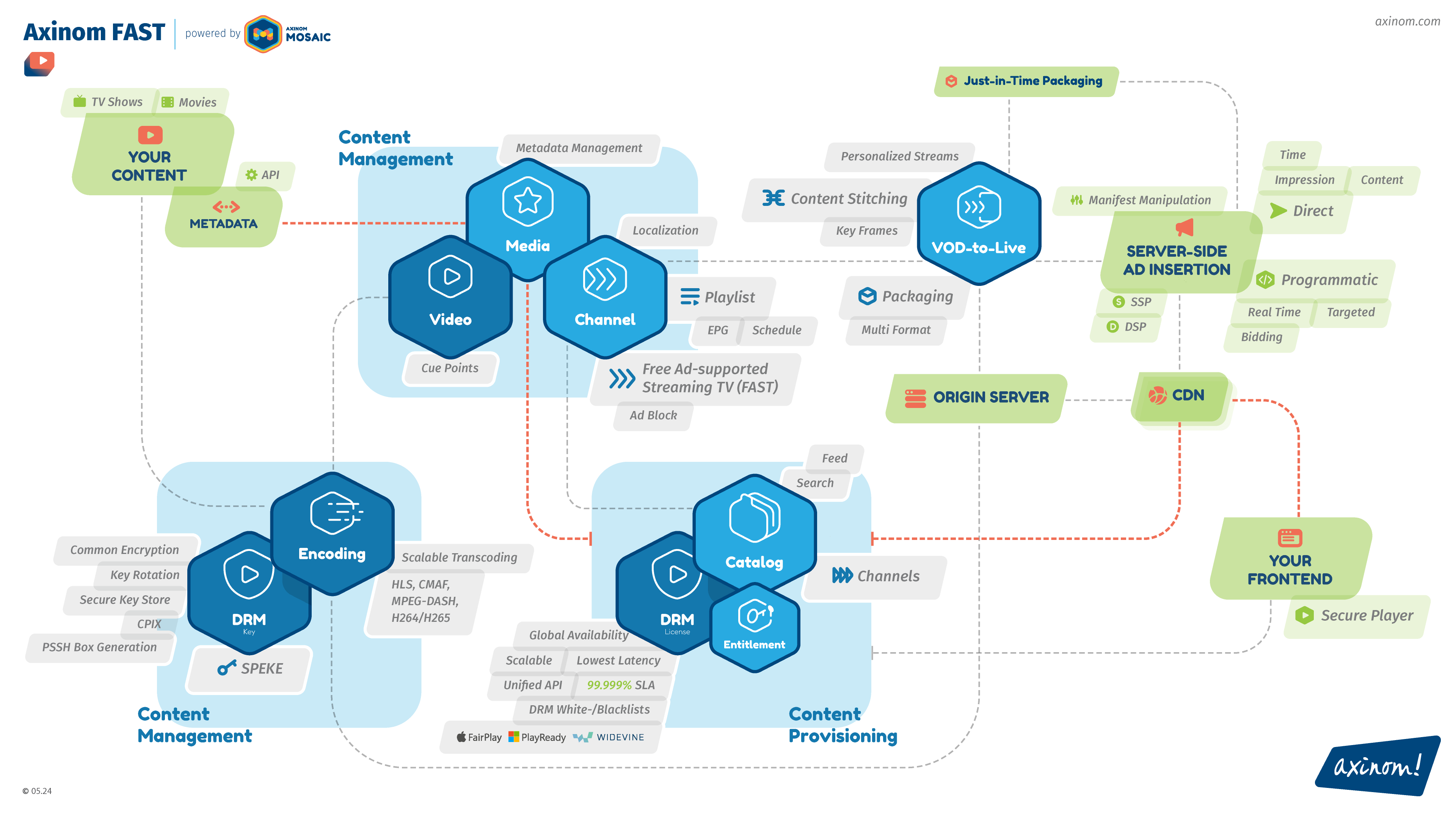 Chat with an expert to see how it works.
Related Solutions
Become a partner
Axinom Partner Program invites companies and developers in media, streaming, and OTT to create unparalleled digital supply chains using the Mosaic platform.