Studio graded protection
First multi-DRM product with APEX compliance and Hollywood studios approved for operating in a disconnected fashion.
Easy implementation
A single easy-to-use Unified API for securing live and VOD streams across the widest range of platforms and devices.
Multi-key encryption
We support multi-key encryption of different renditions of the same content, making content protection more granular, flexible, and efficient.
Extensive device support
Secures premium content across all types of on-board devices, including seatback screens and PEDs.
App free entertainment
Common media format capability enables app and plug-in-free encrypted media playback in most popular browsers.
Resource-friendly
Built to run on passive cooled low-profile hardware and servers with significantly low resource signature.
Service Portfolio for On-Board Content Protection
Encoding
Ingest, encode/transcode videos utilizing technologies such as CMAF (DRM supported).
DRM
Protect your digital video assets with a multi-DRM solution that can be implemented on the cloud or on-premise.
Entitlement
Manage content entitlement and rights of subscribers.
How it Works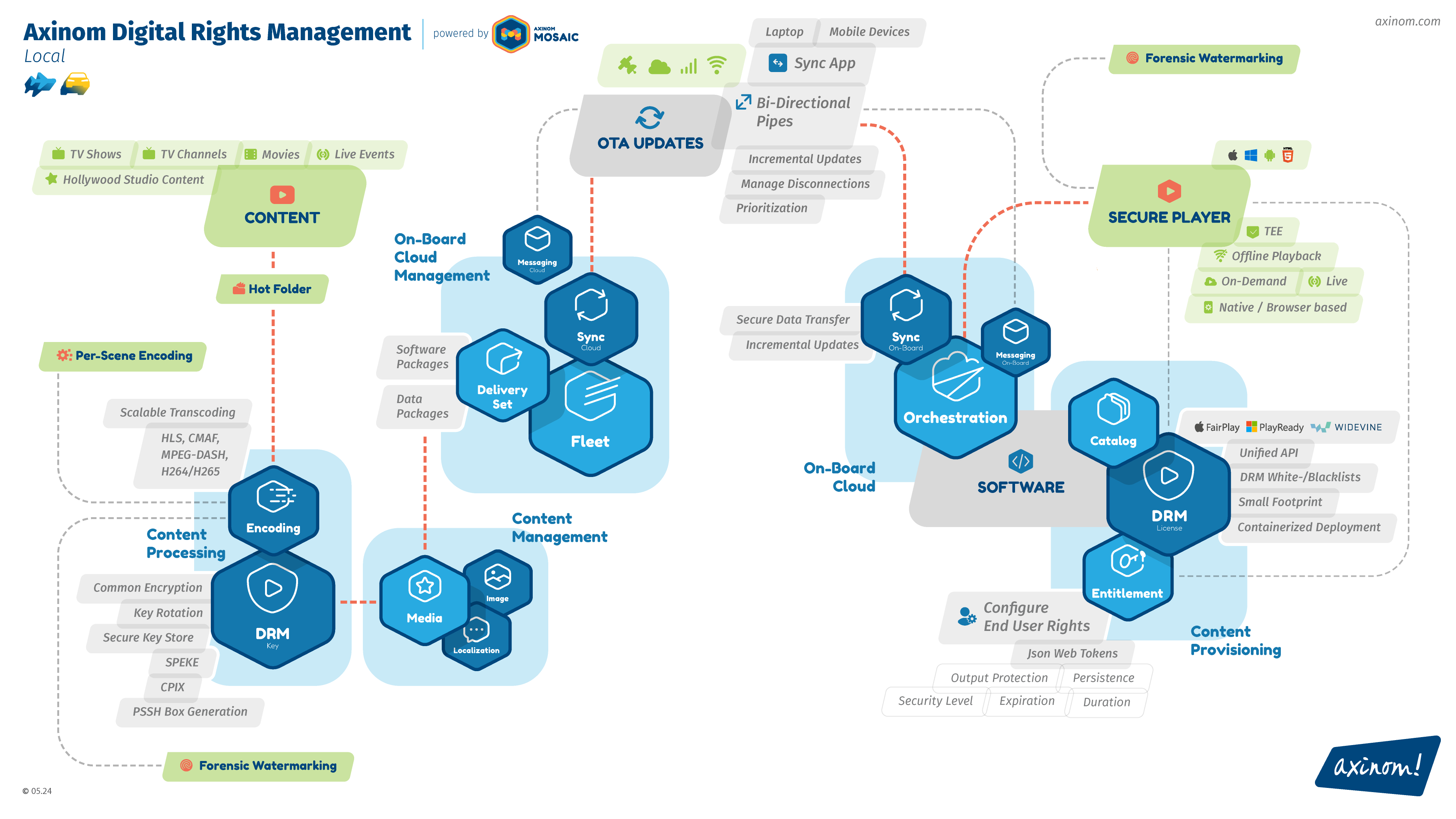 Chat with an expert to see how it works.
Related Solutions
Become a partner
Axinom Partner Program invites companies and developers in media, streaming, and OTT to create unparalleled digital supply chains using the Mosaic platform.
Want to learn more about Axinom Mosaic?